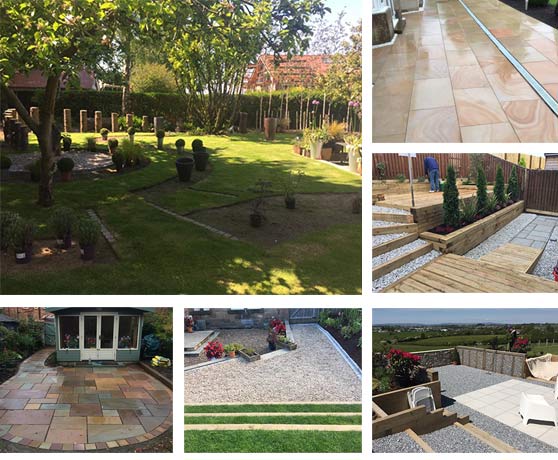 Why Choose Us
We solve customers' garden problems, we take a consultative approach to every client engagement, and find actionable solutions that will help your garden to achieve looking its best.
24/7 Hours support
I am always available for my clients. I will do my best to keep you informed about any issues that arise from your garden project.
Dedicated team
My team love their work and this can be seen when we've finished your project. We take pride in our work. No job too small.
Clients Say
We're delighted, its better than we expected. It was completely in two and a half weeks less than we were expecting. We've got more space than we've ever had. We haven't changed the footprint of the garden. It's exactly the same space - we don't know where its come from. We're absolutely delighted. Gordon has given us a garden that's so much more usuable than the space we had and we haven't changed the footprint. We didnit remove anything from the site. All we've done is bring it in. Gordon built in sleepers to build up the space giving us rooms within the garden that are so usable. We are absolutely over the moon.
Graeme
We asked Gordon to create a contemparary pation area for us based on a rough design I had in mind. He knew exactly what I wanted, worked to the brief and was an absolute pleasure to work with at all times. His team were amazing and I would highly recommend him to anyone. We now have a beautiful sunny patio to sit on at night and enjoy our Gin and Tonic whilsted relaxing on our patio.
Kirsty
So when we had a problem with our garden, we had a slope of about five feet from one end to the other . We asked Gordon to come in and see if he could do something about it. He came up with a simple plan, he executed that plan. Halfway through we changed it, he accommodated us and he was extremely professional - nothing was too difficult for him. We took 45 tons of soil out, we put 25 back in-it was no problem. 55 sleepers in total went in to our garden. The sub works that he had with the difficulties of covid19. We couldn't be happier, so much so that pretty much since Gordon's finished - we spent every single week in our garden because we enloy it so much.
Martin
Beautiful Gardens
ASTRO TURF -THE WAY YOU WANTED
Learn more